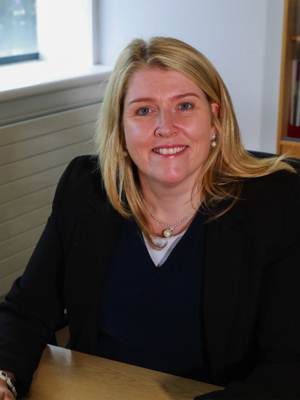 Julie Welsh
Chief Executive Officer
Julie Welsh provides leadership and strategic direction to Scotland Excel to ensure the organisation's activities and services are aligned with customer needs and that performance meets objectives.
She works closely with stakeholders to maximise the benefits of collaboration and champion the role of public procurement as a driver of policy, service innovation and community wealth building.
Julie has more than 20 years experience in the public and private sectors and worked at Renfrewshire Council before Scotland Excel. Before she joined Renfrewshire Council as Head of Procurement, she held senior roles at Glasgow Housing Association and Scottish Power, and has previously worked in the manufacturing, higher education and transport sectors.
Julie holds an MBA from Glasgow University and has been a Member of the Chartered Institute of Procurement and Supply since 2001.